BioRAFT
Access BioRAFT HERE
BioRAFT is an enterprise software solution that helps universities maintain a healthy and safe environment for all members within their research communities. Our goal is to provide researchers with easy access to their lab's safety information, reduce the administrative burden on faculty members and research staff, and allow EHS personnel to more efficiently manage safety information.

At Rice University, BioRAFT will be used to maintain records of lab members, identify hazards in each lab, record and deliver EHS Safety training, manage lab safety inspection reports, inventory equipment, and manage waste. You must be added to a lab group by the PI or their designee to see the page for that lab. Individual users can be added to multiple labs.
Below are some links to guidance documents created by BioRAFT to guide users through the system. You must log in to your Rice University box account to gain access to the documents.
Door Sign Generator
One thing not included in the guidance documents is how to access the door sign generator. First, you must be given access to this in the system by your PI or the Designee for your PI. To navigate to the generator, go to your lab's page. In the view tab, click on spaces. Click on the blue link for the space that you are making a sign for.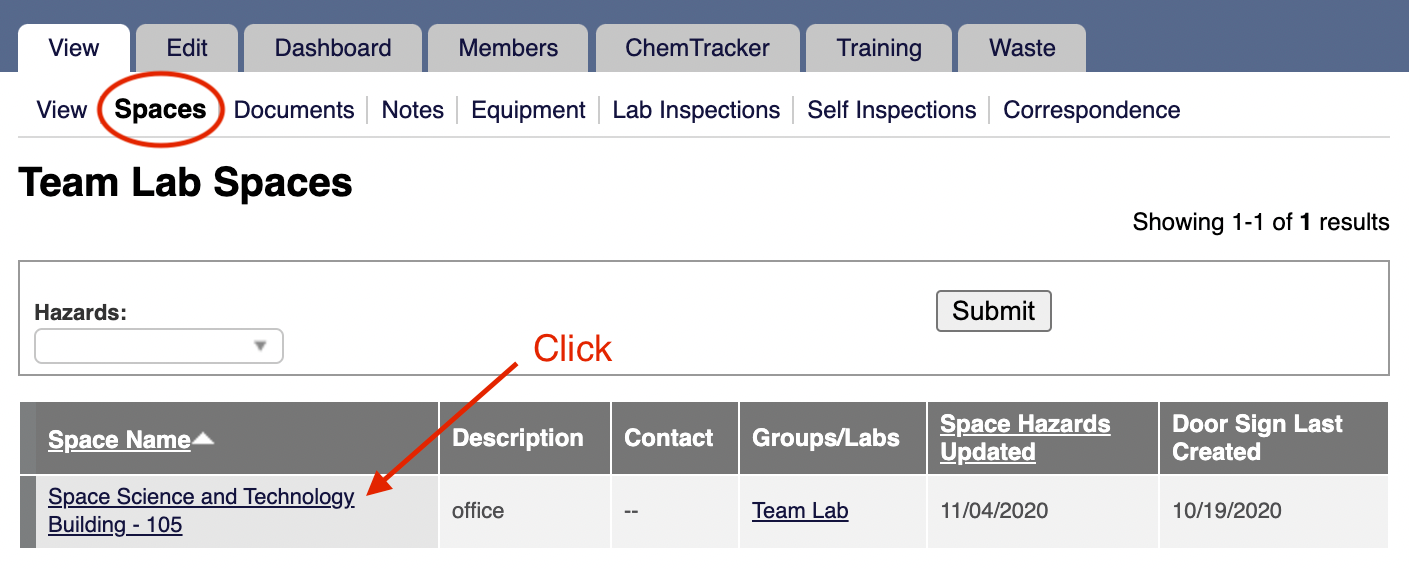 In this view, the last option at the top after Self Inspections should be Door Sign.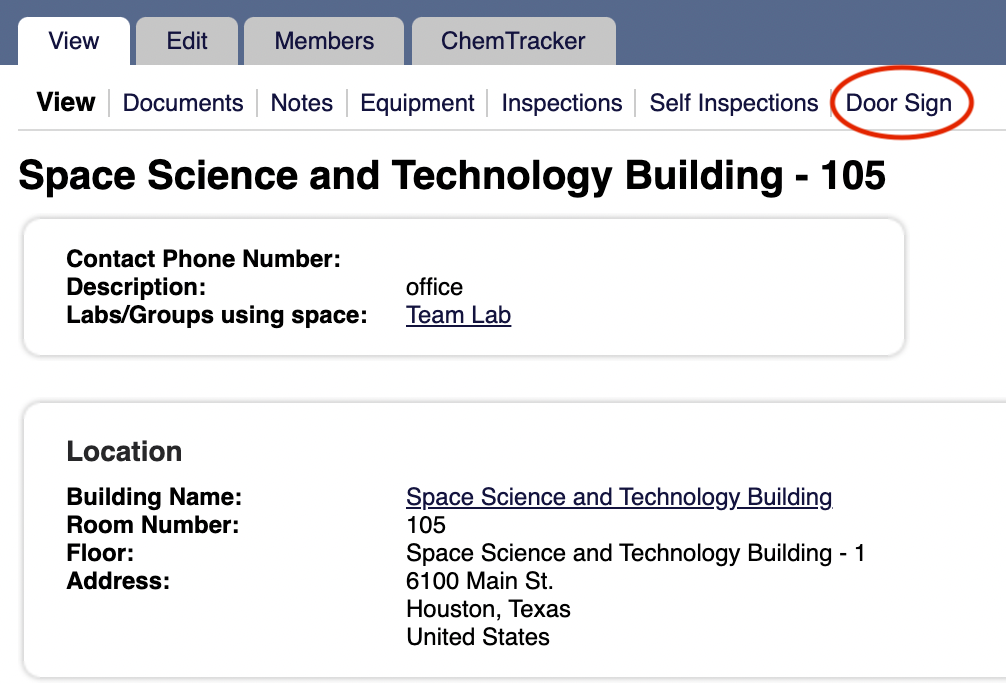 *** If the Door Sign link is not there, you do not have access to this in the system. Your PI can grant you access by editing your permissions on the members tab. ***
BioRAFT Training Module - PI Quick Start Guide
BioRAFT Platform - PI Quick Start Guide
BioRAFT Inspection Module - PI Quick Start Guide
BioRAFT Equipment Module - PI Quick Start Guide
BioRAFT Hazardous Waste Module - Lab Member Quick Start Guide
BioRAFT ChemTracker Module - Manager and PI Quick Start Guide
If you have any further questions or concerns, you can contact EHS at safety@rice.edu or call X4444.